2023 Easter Courses
Join CANA's Easter Courses to boost grades effectively! Designed and taught by top tutors, including IB examiners, these courses make commonly found difficult topics easy, and prepare you for the upcoming IB examination or school assessment. Check out course details and enjoy the following benefits now!

Curricula offered: IB, IGCSE/GCSE, GCE A-Level
Subjects offered: Physics, Biology, Chemistry, Chinese, English, Maths, Economics, History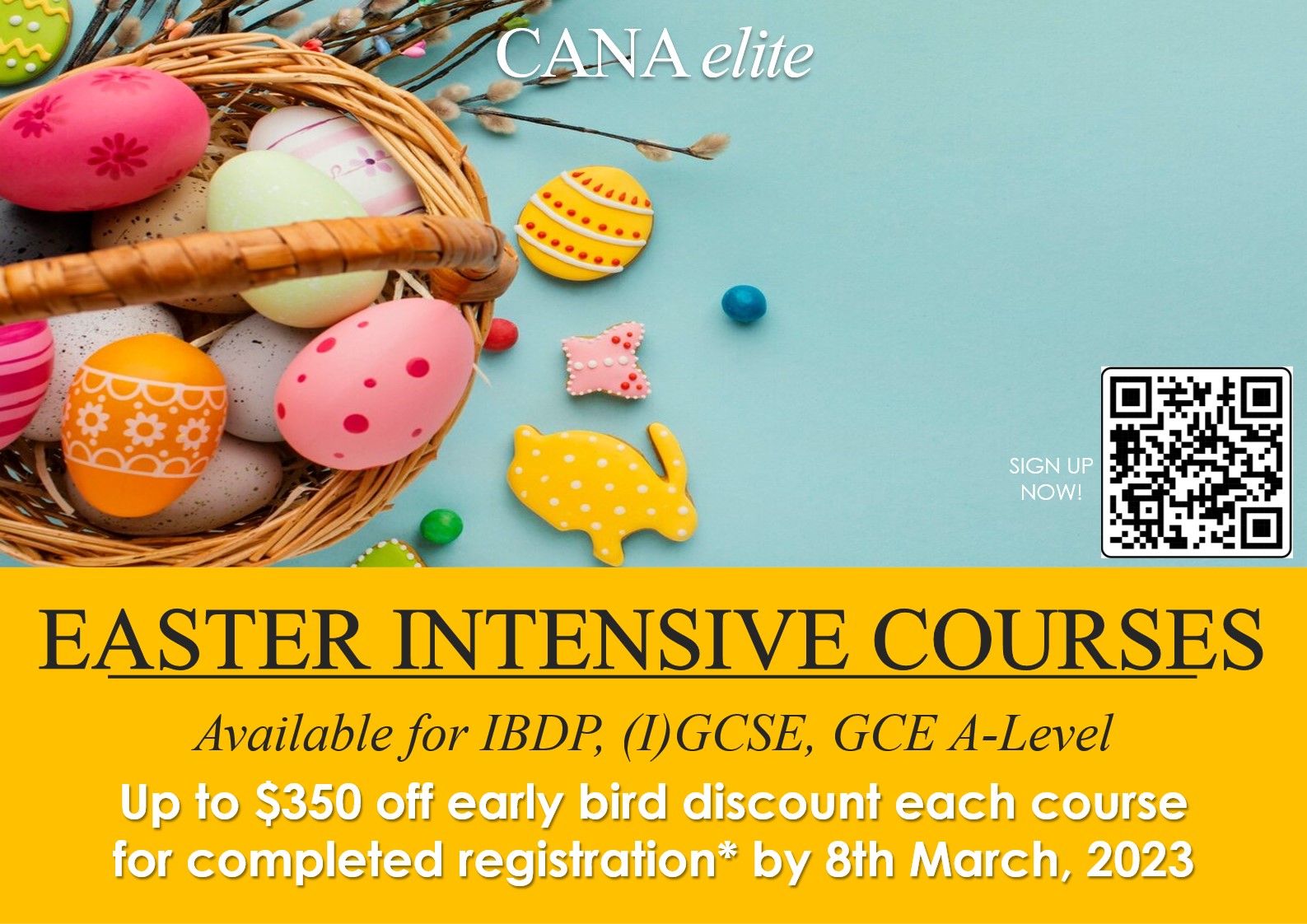 LIMITED TIME OFFER

Early Bird Discount: Enroll our Easter course by 8th March, 2023 to enjoy $350 off for each course; or enroll by 15th March, 2023 to enjoy $200 off each course

*For detailed information such as course schedule, please click on the appropriate link in the following table.
*We offer in person and online courses in 2023 Easter courses.

*Private one-to-one and grouped tuition is also available for all courses.
Click to use the lesson planner to book private lessons.
Track Records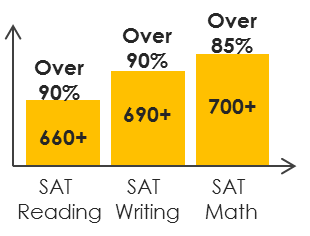 Terms and Conditions

1. Early Bird Discount
Students can enjoy the early bird discount of $350 off for each Easter course if the students applied the Easter course(s) and settle the full payment by 18:00 on 8th March 2023.

The early bird discount is non-refundable and cannot be transferred from one student to another in all circumstances. All students need to pay the tuition fee for the whole course to enjoy this discount.

Students need to like CANA's Facebook page (CANA Elite Education Centre) and send the screenshot photo by email to cana@canaelite.com or directly show to our customer service officers as verification before enjoying this promotion.

CANA reserves the right to make the final decision and explanation of the details of this promotion.