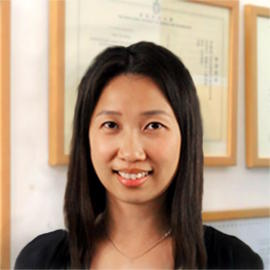 Book a lesson with Olivia W.
Olivia W.
Chemistry / Science / ex-IB examiner
Book a lesson with Olivia W.
Available Location : Online lesson
B.Sc. (Hons) in Environmental Science from University of Toronto
Full scholarship from the UT Foundation
Top graduate of the Department of Physical Science
Attended Li Po Chun United World College of H.K
Attained 41/45 in the IB Diploma
Experienced in tutoring Chemistry and Biology for various curricula including IB, GCE, and GCSE
---
Olivia graduated from the University of Toronto with a B.Sc (Hons) in Environmental Science. From a young age she understood the importance of making good choices. The decisions she made during her education in particular opened up many possibilities for her. Upon the completion of the HKCEE, she transferred to Li Po Chun United World College of H.K. for an international education. Though the transition was tough, the two-year experience was an eye-opener. She learned the importance of critical thinking and developed a deep appreciation of the value of knowledge and global perspective. Her drive for academic excellence empowered Olivia to attain 41/45 in the IB Diploma, receive the Dr. Cheng Yu Tung U of T Scholarship, and complete her undergraduate study as the top graduate in her department.
After working in the environmental sector for two years Olivia met Joyce. Joyce's vision to start an education institution that allows more people to benefit from an international education sparked the same passion in her heart. Olivia believes that every student is different and attempts to tailor her teaching approach to maximize their learning.
To her, education at CANA is relational. It is about walking with the students. It is also about sharing the burden with the parents. Over the years, she has listened to many troubled parents as a friend and has been able to relieve part of their stress through her knowledge of the curricula and teaching experience. Olivia expects all the teachers at CANA to have the same attitude towards their students.
---
OUR SUCCESS STORIES
Here at CANA Elite, we truly believe that every student is unique and has the potential to reach their goals with the right guidance. Academic excellence is derived from both passionate teachers and eager students. That is why we provide a unique learning experience tailored to each individual student. Named after the location of the first miracle in the Bible, we hope CANA elite can be the place of miracles for all our students, allowing them to achieve their dreams.