We are proud to share that CANA students' IB results have been consistently and significantly performing above the Hong Kong and world's average.*
*All of CANA's statistics were received from students who have used the IB tuition service at CANA.
Average IB score: Cana, Hong Kong and world's average between 2018-2021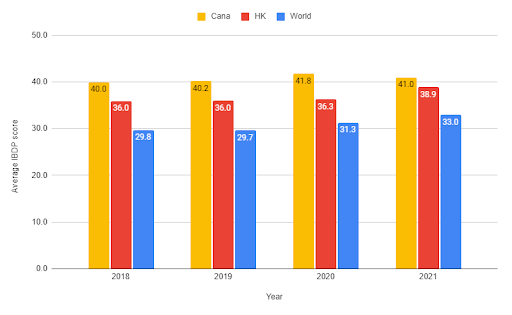 Percentage of CANA's students who received 40 or above in the IB examinations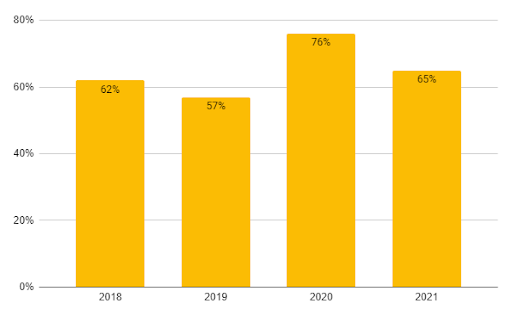 The percentage of students receiving 6 or above per subject: CANA and world's average in May 2021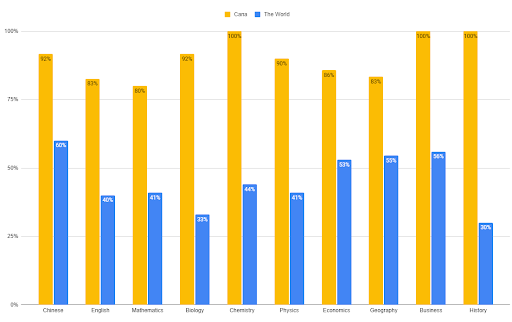 ---
---
OUR SUCCESS STORIES
Here at CANA Elite, we truly believe that every student is unique, and yet all have the potentials to reach their goals with the right guidance. Academic excellence is derived from both passionate teachers and eager students. That is why we provide a uniquely designed learning experience that is tailored to each individual student. Named after the location of first miracle, we hope that CANA Elite can be the place of miracles for each of our students, helping them to reach their goals.