Vision
Alongside CANA's international education: Empowering the present - Enriching the future.
Mission
Instill a passion for learning. Inculcate effective study habits. Inspire individual uniqueness.
Values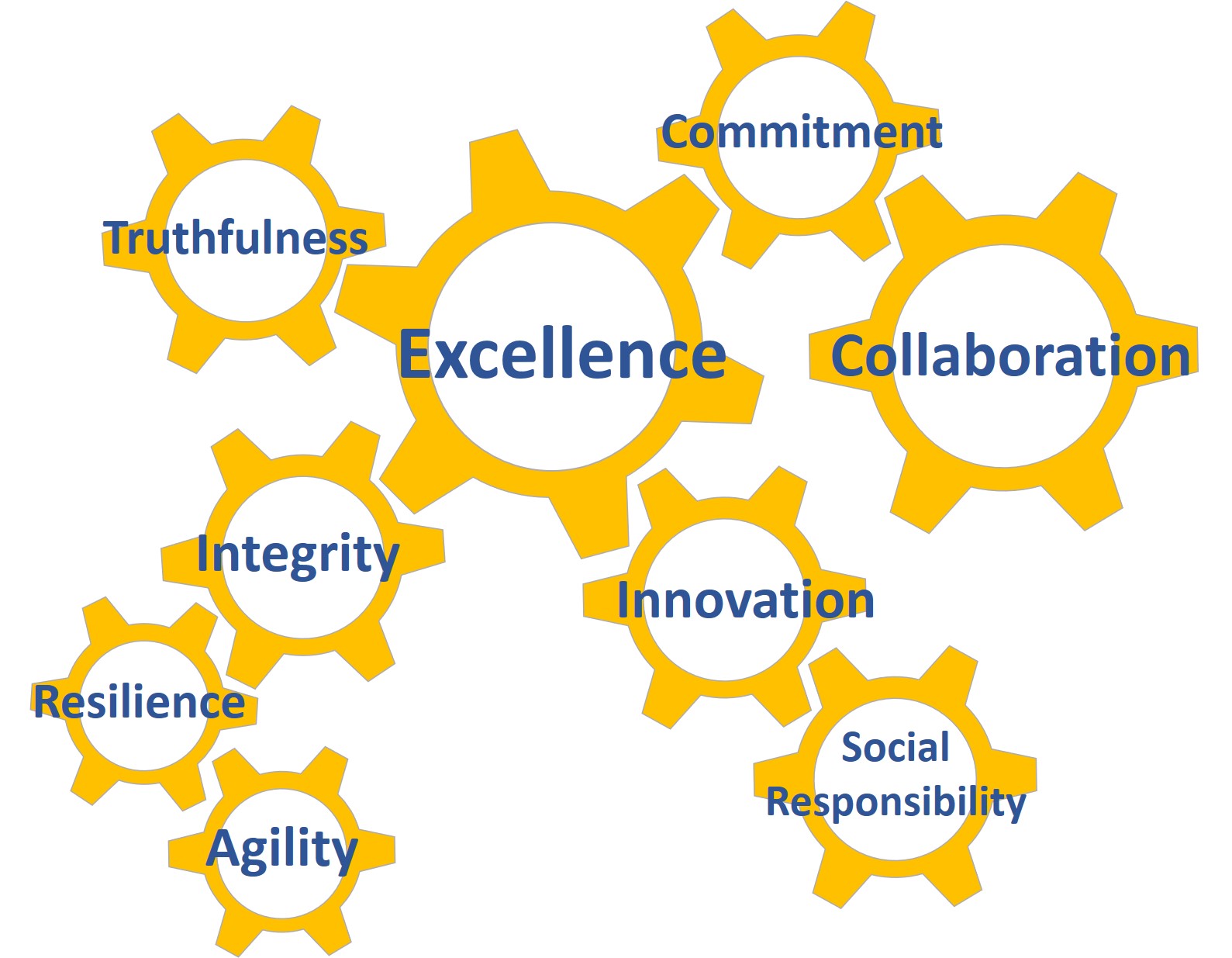 Introduction
In pursuit of our vision and framed within its mission, CANA Academy Limited (CANA Elite Education Centre) was founded by passionate teachers who have British/American/Canadian educational experience. Due to increasing demand for high quality tutorial lessons and examination preparatory courses, CANA's teaching staff and programs have grown considerably. We offer lessons in numerous IB, GCE and GCSE subjects, including English, English Literature, Mathematics, Physics, Chemistry, Biology, Economics, Business Studies, History, Psychology, and IT/Design and Technology. Our other specialty classes are: SAT, SAT Subject Tests, SSAT, ACT, AP, IGCSE, MYP and pre-GCSE. Lessons and classes are conducted in small groups and one-on-one formats. In addition, we offer university application consultation and assistance services.
Why Choose CANA?
CANA is the choice for your children's education, because...
Our teachers are second to none
Outstanding teachers make an outstanding tuition centre. We pride ourselves on the caliber of our teachers who have been critically selected based on education, experience and professionalism.
Our teachers have "walked the walk" and "talked the talk"
As graduates of top-ranking British, U.S., and Canadian universities, they consistently achieved records of distinction throughout their academic paths (attained multiple "7s" in IB Diploma, achieved "straight-As" in GCE, ranked 99th percentile in SAT and SAT Subject Tests, awarded prestigious scholarships, and graduated top-of-class from the best universities).
Our teachers are experienced and committed
It takes more than just being a good student to be a good teacher. Wealth of teaching experiences and love for teaching are factors that contribute to the impressive track records of our teaching staff. With a persistent desire to see students excel, our teachers employ their mastery over IB, GCE, GCSE, IGCSE, MYP, SAT, SAT Subject Tests, SSAT, ACT, and AP syllabuses to formulate lessons best suited for test preparation. Students' test results in IB Diploma, GCE, GCSE, IGCSE, MYP, SAT, SAT Subject Tests, SSAT, ACT, and AP are not only testaments to the efficacy of our teachers' passion but also affirmations of what they do best.
Because our teachers are role models
Besides being excellent tutors, our teachers are role models whose words and academic accomplishments inspire students to aim high, work hard, and work smart towards achieving beyond their expectations. We continually strive to foster a strong work ethic in our students and foster an atmosphere of academic excellence where students learn from who their teachers are, as well as what they say.
We are well versed in university application process
University application counselors, well versed in IB, GCE, GCSE, IGCSE, MYP, SAT, SAT Subject Tests, SSAT, ACT, and AP syllabuses, take great care to ensure that the information they provide is accurate and the advise they offer is sound, catering to the particulars of each unique individual. In addition to helping students identify top universities that best suit them, we also provide application planning and assistance.
At CANA, education comes first
At CANA, every staff member takes a "whatever it takes" approach to make sure that students' educational interests are best served. Teachers "go the extra mile" in lesson preparation and follow-up, to make sure that nothing other than the best teaching is delivered. University application counselors do their due diligence to make sure students are optimally prepared for the universities of their choice. Administrative staff takes every measure to work with students and parents so that they receive proper support relative to their tutoring needs.
Optimized learning through excellent teaching is our top priority. At CANA, every step will be taken and all efforts exhausted in order to provide the best tutorial services for our students. That's our commitment.