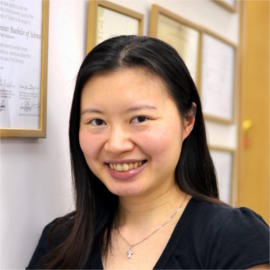 Book a lesson with Joyce W.
Joyce W.
Economics
IB Examiner
Book a lesson with Joyce W.
Available Location : Sheung Wan Branch
M.A. (Hon) and B.A. (Hon) in Economics from University of Cambridge
Examiner of the IB
Full scholarship to Cambridge
Awarded an exchange scholarship to study at MIT
Attended Li Po Chun United World College of H.K.
Attained 44/45 in the IB Diploma
Extensive teaching experience in Economics for various curricula including IB, GCE, and GCSE
---
Joyce is a strong believer of mentorship and "life impacts life" (生命影響生命). Her passion for education was apparent from a young age. She took a gap year between high school and university to teach English at a local Beijing school, an experience which solidified her passion for pursuing a lifelong career in education. She has also volunteered as a mentor at the Breakthrough Organisation, the After School Organisation, Maryknoll Convent School as well as the Hong Kong Federation of Youth Groups.
Joyce graduated with a BA (Hons) in Economics from the University of Cambridge. She received a full scholarship to support her studies. As part of Joyce's Cambridge education she also spent one year at the Massachusetts Institute of Technology (MIT) as an exchange student. Before Cambridge, she attended the Li Po Chun United World College of Hong Kong and the Maryknoll Convent School.
After graduating Joyce began her career as an analyst at McKinsey and Company, a management consulting firm that advises the senior management of leading companies. After McKinsey she became the co-founder and director of CANA, an education institution that focuses on international education. This year she founded a non-profit branch of CANA in order to provide support for less privileged students in Hong Kong. In addition to her duties at CANA Joyce is also the education column writer for the AM730.
---
OUR SUCCESS STORIES
Here at CANA Elite, we truly believe that every student is unique and has the potential to reach their goals with the right guidance. Academic excellence is derived from both passionate teachers and eager students. That is why we provide a unique learning experience tailored to each individual student. Named after the location of the first miracle in the Bible, we hope CANA elite can be the place of miracles for all our students, allowing them to achieve their dreams.