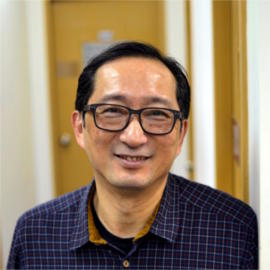 Book a lesson with Tim L.
Tim L.
Mathematics / SAT / Academic Coaching
Book a lesson with Tim L.
Available Location : Sheung Wan Branch & Shek Mun Branch & Fo Tan Branch
Massachusetts Institute of Technology (MIT) graduate
Received top scores in SATs and AP subject tests
Experienced teacher for SAT I and SAT Maths Subject Tests
Experienced Maths teacher for IB, GCE, and GCSE
Author of SAT and SAT Maths Subject Test courses
---
After graduating from Massachusetts Institute of Technology with a degree in Electrical Engineering and Computer Science, Tim worked as a computer systems engineer and manager in a Fortune 100 high-tech company. He later became the founder and director of an NGO, providing large corporations and community groups with training and consulting services in areas such as career planning, mediation, communications, and life coaching.
During his teaching career Tim has enabled countless students in both the U.S. and Hong Kong to achieve academic excellence, helping them attain top scores in the SAT, ACT, IB, U.S. and U.K. Mathematics syllabuses. After co-founding CANA Tim was able to follow his passion for holistic education through providing university and high school application guidance, and coaching in areas such as learning and study planning. Tim is a demanding teacher who believes in instructing students not only on what to learn, but also how to learn.
In order to foster collaboration among education institutions, Tim initiated a partnership project with Nanjing University to bring tailor-made university application services to selected students in the Greater Nanjing region.
---
OUR SUCCESS STORIES
Here at CANA Elite, we truly believe that every student is unique and has the potential to reach their goals with the right guidance. Academic excellence is derived from both passionate teachers and eager students. That is why we provide a unique learning experience tailored to each individual student. Named after the location of the first miracle in the Bible, we hope CANA elite can be the place of miracles for all our students, allowing them to achieve their dreams.