---
OUR TEAM
Outstanding teachers make an outstanding tuition centre.
Our teachers are graduates of top-ranking British, U.S., or Canadian universities and have consistently achieved records of distinction throughout their academic paths. Besides being excellent tutors, they are role models who motivate and inspire students to aim high, work hard, and work smart towards maximizing their capabilities.
---
OUR SUCCESS STORIES
IBDP
50% scored over 40/45
IBDP
27% scored over 43/45
IGCSE
Obtained A/A* in IGCSE
ACT
Average Improvement in ACT Composite Score
SAT
Scored 700+ in SAT Math
SAT
Scored 660+ in SAT Reading/Writing
University Admission
Oxbridge Success
University Admission
Oxbridge Law Success
University Admission
HK Medical School Success
---
TESTIMONIALS
I knew I was in safe hands after my very first lesson with my consultant. The reading material provided much inspiration for my personal statement, and I was also pushed to navigate through difficult legal scenarios. Never did I imagine that I could feel so passionately about a subject, and would therefore like to thank "Cana" very, very much.
The IB was tough and grueling program, but I credit my peers, teachers and the wonderful tutors at Cana for providing a challenging and fulfilling environment for me to learn. Cana tutors are not only knowledgeable in their fields but also approachable; willing and able to answer any questions I had on hand. Overall, I'm really happy with completing the IB and I can definitely say that the feeling of accomplishment after receiving my score made all the hard work worth it.
Cana teachers are experienced and dedicated – they'd go out of their way to make sure that I am well prepared for tests and assessments. I feel perfectly comfortable asking both difficult and easy questions because my teachers are understanding and accommodating. They answered each question with clarity and patience.
Cana provides valuable advice on college selection which helps my daughter to develop an appropriate college list and find a best fit college. We have a better understanding of the U.S. college admission processes. Cana also provides good guidance in selecting essay topics and approaches which allow Esther to articulate who she is and what matters to her in a genuine and impressive way.
I am very impressed with the quality of the tutors. They are able to identify the students' problem at once, maybe even before the students realize, and are able to deliver suitable and effective measures to help students. A struggling student will improve a lot; a proficient student will be able to further secure their marks. A truly wonderful education centre.
The tutor, being a graduate of Law from Cambridge, is very familiar with both legal concepts and the Oxbridge interview style. He is also one of the most articulate, critical and intelligent people I have ever met. During the sessions, he pushed and challenged me with the toughest and most difficult interview scenarios and questions. In many cases, I didn't know how to answer them, but he taught me that the most important focus was the reasoning process, not the answer itself. The training proved to be extremely applicable during my real interview.
---
NEWS AND EVENTS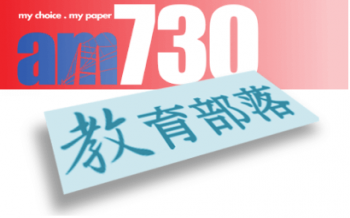 AM730專欄 : 用愛和時間教育子女(上)
最近在新聞上得知一個可愛的小妹妹遭受父母殘酷對待,心情十分沉重。這件悲劇的發生,讓我不禁反思作為一位家長在教導子女時控制情緒的重要性...
Read More →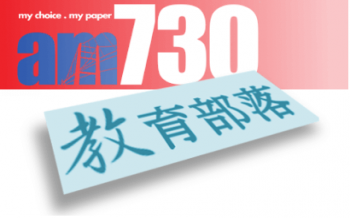 AM730專欄 : 牛津 vs 劍橋 (二)
上月與大家分享過英國兩所著名學府:牛津大學和劍橋大學在學科、校園位置以及獎學金上的不同之處,今次繼續與大家分享這兩間歷史悠久的大學在收生要求...
Read More →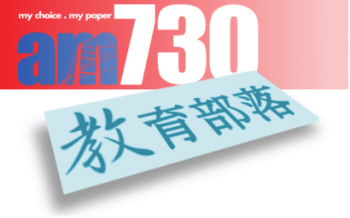 AM730專欄 : 牛津 vs 劍橋 (一)
牛津大學和劍橋大學是世界知名的兩所英國頂尖學府,今年中心今年也有數十位成績優異的學生報讀。有意負笈英國升學的學生,又該怎樣在兩間大學中取捨...
Read More →
---
GALLERY